No Subdivision
We offer the best search experience for homes not in a subdivision in Northwest Atlanta.
For people who like a little more elbow room and prefer having their neighbors at a distance, living outside of a subdivision may be a great choice. Not being in a subdivision can be a great setting for animals, hobbies, or agricultural activities. Of course, allowable land use depends on the zoning. Explore the peace and serenity of having more privacy and space, with fewer rules in these local communities.
Have A Question?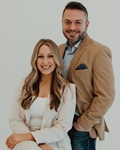 Cheryl Cloud NMLS# 545242
---
Senior Mortgage Originator
BankSouth Mortgage
175 Townpark Drive, Ste 125
Kennesaw, GA 30144
---
Visit my website
Apply for a loan
---
Mobile: (404) 310-3753
Fax: (678) 680-5677
---
Let me know how I can assist you with your North Metro Atlanta mortgage needs. I am here to help!