Slides – Leveraging Content
Build It Once, Sell It Many Times
Leveraging Content For Conversion On BoomTown
Download Slides
Becky & Brad will share their path to building a content based service experience. Key takeaways will include how to use BoomTown to create real estate guides that will wow your clients, add value to the customer journey, and create a unique position for your brand in the marketplace. You will leave with inspiration to reinvent your content and scale it across your team to ensure a consistent brand experience for agents and client alike.
Please scroll down to 'Get Social' with us!
Have A Question?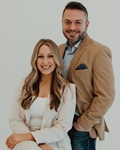 Cheryl Cloud NMLS# 545242
---
Senior Mortgage Originator
BankSouth Mortgage
175 Townpark Drive, Ste 125
Kennesaw, GA 30144
---
Visit my website
Apply for a loan
---
Mobile: (404) 310-3753
Fax: (678) 680-5677
---
Let me know how I can assist you with your North Metro Atlanta mortgage needs. I am here to help!